Swedish Jazz
Saturday, November 3 at 7 pm
Lyceum, Alexandria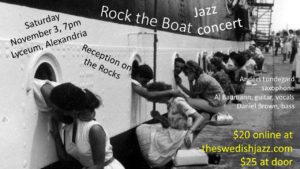 Global Tour of Aquavit
November 9,  5:00 pm – 8:00 pm
Chef Mikko, 1636 R St. NW, Washington, DC
202.413.6419
It's Aquavit Week 2018  from November 4 - 10. This year's Aquavit Week will be the best and biggest yet with events throughout the United States and Europe. To learn more, visit:: http://aquavitweek.com/
Come and  explore the wide world of aquavit at the Chef Mikko Cafe. Taste traditional aquavits from Scandinavia and craft aquavits from the United States alongside exceptional Nordic fare, and meet visiting representatives from several aquavit brands.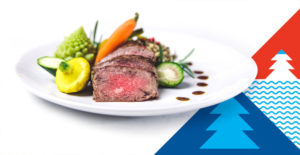 Vikings: Beyond the Legend
Through Early March
Open Saturday, Oct.13 thru early March 2019.
9:30 am - 5:00 pm;  Last entry 3:30 pm.
Franklin Institute
222 N. 20th St., Philadelphia, PA 19103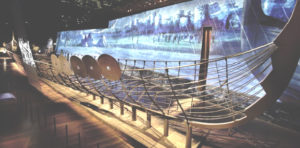 This fall, "Vikings: Beyond the Legend" will open at the Franklin Institute. The interactive exhibit will include 600 artifacts never before displayed in North America and two reconstructed ships, as \well as augmented reality experiences. Visitors will learn how the people, traditions and influence of the legendary Viking Age made a significant impact on the modern world.
"The Vikings have captivated imaginations all across the world and conquered popular culture. Their impact on transportation, navigation, politics, warfare, language and the map over the course of history was enormous," said Larry Dubinski, President and CEO of the Franklin Institute.
The exhibit is designed to go beyond legends to convey the true story of the voyagers who set sail from Scandinavia centuries ago. Below are some of the most exciting elements in "Vikings."
600 archaeological finds on loan from the National Museum of Denmark
A reconstruction of the Viking warship Roskilde using 25-percent of the original, preserved planks, which are fitted into a steel frame designed to recreate the ship's full length and form.
21-foot replica ship, Joanna, meticulously reconstructed by skilled curators using the same shipbuilding techniques and materials used in the Viking Age.
A full-scale replica of the Jelling Rune Stone.
An opportunity to pick up a precise replica of a Viking Age sword to feel its weight and balance.
An augmented reality rowing experience where visitors use a physical replica oar.
"Nordic Impressions" 
October 13, 2018 - January 13, 2019
10:00 AM  -  5:00 PM
Phillips Collection
1600 21st Street NW Washington DC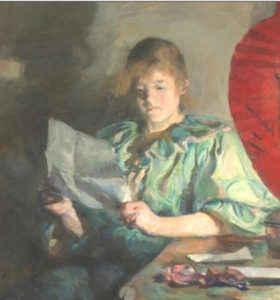 Art from Åland, Denmark, the Faroe Islands, Finland,
Greenland, Iceland, Norway, and Sweden, 1821–2018
Featuring works by 53 artists, Nordic Impressions is a major survey of Nordic art spanning nearly 200 years. In addition to the exhibition, there will be Nordic programming at several "Phillips After Five" events on Nov. 1 and Dec. 6 as well as other side events such as a Nordic film series (premiering the film "Human Wild" by artist Marthe Thorshaug from Norway).
EVENT ADMISSION:
   $12 for adults; $10 for students and visitors over 62;
free for visitors under 19 and members.
TICKETS:    Click here