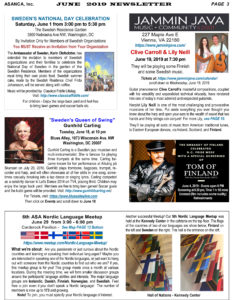 To view the above image as a PDF file, Click here.

THE NORDIC BAKING BOOK
"[Magnus Nilsson] captures the heart of baking culture across Scandinavia."  -- Wall Street Journal Magazine
The Nordic Baking Book by Magnus Nilsson is a follow-up to his bestselling book The Nordic Cookbook.
Magnus Nilsson is a leading voice in contemporary Nordic cuisine. He is the Swedish super-chef at Fäviken restaurant in Jämtland County in Northern Sweden and has run the restaurant since 2008. Fäviken was placed in The World's 50 Best Restaurants in 2012, and named as one of the top ten restaurants in the world by the Zagat Guide in 2013. To create this book, Nilsson travelled extensively throughout Denmark, the Faroe Islands, Finland, Greenland, Iceland, Norway, and Sweden, collecting recipes and documenting the people and landscapes he encountered along the way. The Nordic Baking Book offers nearly 600 pages dedicated to his findings, thoughtfully delving into all aspects of home baking – modern and traditional, sweet and savory – with recipes for breads, pastries, cakes, cookies, and holiday treats, along with jams, preserves, and cordials. Richly illustrated with informative texts, line drawings of traditional baking techniques, and Nilsson's own striking photographs, The Nordic Baking Book is at once a cookbook and an unprecedented homage to the Nordic region's incredible food culture.
To learn more about the book and have a look inside, Click here
The book publisher is Phaidon, the premier visual and culinary arts publisher.
Visit: phaidon.com