Allt för Sverige (Great Swedish Adventure)
The Producers of the Swedish version of "American Idol" and Master chef " are coming to the U.S. to find fun, outgoing Americans with Swedish ancestry to participate in their television series "Allt för Sverige." They are looking for people 19-70 years old to participate.
Americans will travel to Sweden and participate in an exciting television series. Chosen participants will compete in extreme cultural challenges to discover their rich and fascinating roots while trying to win the grand prize; MEETING THEIR SWEDISH RELATIVES.
Please apply by January 20th, 2019. 
Here is also the direct link to the application site
https://www.shortaudition.com/Allt-for-Sverige-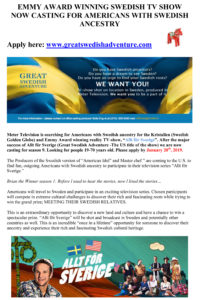 To view this as a PDF file, Click here

THE NORDIC BAKING BOOK
"[Magnus Nilsson] captures the heart of baking culture across Scandinavia."  -- Wall Street Journal Magazine
The Nordic Baking Book by Magnus Nilsson is a follow-up to his bestselling book The Nordic Cookbook.
Magnus Nilsson is a leading voice in contemporary Nordic cuisine. He is the Swedish super-chef at Fäviken restaurant in Jämtland County in Northern Sweden and has run the restaurant since 2008. Fäviken was placed in The World's 50 Best Restaurants in 2012, and named as one of the top ten restaurants in the world by the Zagat Guide in 2013. To create this book, Nilsson travelled extensively throughout Denmark, the Faroe Islands, Finland, Greenland, Iceland, Norway, and Sweden, collecting recipes and documenting the people and landscapes he encountered along the way. The Nordic Baking Book offers nearly 600 pages dedicated to his findings, thoughtfully delving into all aspects of home baking – modern and traditional, sweet and savory – with recipes for breads, pastries, cakes, cookies, and holiday treats, along with jams, preserves, and cordials. Richly illustrated with informative texts, line drawings of traditional baking techniques, and Nilsson's own striking photographs, The Nordic Baking Book is at once a cookbook and an unprecedented homage to the Nordic region's incredible food culture.
To learn more about the book and have a look inside, Click here
The book publisher is Phaidon, the premier visual and culinary arts publisher.
Visit: phaidon.com
Seasonal Menu at
MIKKO Nordic Fine Food
   1636 R St. NW, Washington, DC
    202.413.6419
Mikko has a list of his Holiday Nordic Fine Foods that you can order.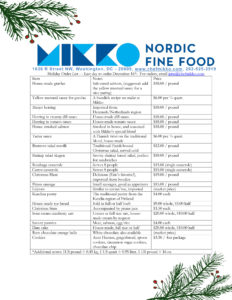 To view List as a PDF Flyer,  Click here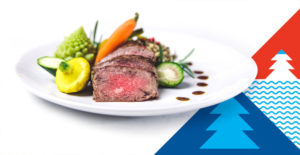 Vikings: Beyond the Legend
Through Early March
Open Saturday, Oct.13 thru early March 2019.
9:30 am - 5:00 pm;  Last entry 3:30 pm.
Franklin Institute
222 N. 20th St., Philadelphia, PA 19103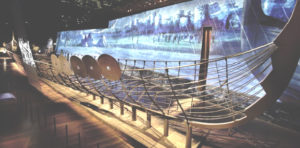 This fall, "Vikings: Beyond the Legend" will open at the Franklin Institute. The interactive exhibit will include 600 artifacts never before displayed in North America and two reconstructed ships, as \well as augmented reality experiences. Visitors will learn how the people, traditions and influence of the legendary Viking Age made a significant impact on the modern world.
"The Vikings have captivated imaginations all across the world and conquered popular culture. Their impact on transportation, navigation, politics, warfare, language and the map over the course of history was enormous," said Larry Dubinski, President and CEO of the Franklin Institute.
The exhibit is designed to go beyond legends to convey the true story of the voyagers who set sail from Scandinavia centuries ago. Below are some of the most exciting elements in "Vikings."
600 archaeological finds on loan from the National Museum of Denmark
A reconstruction of the Viking warship Roskilde using 25-percent of the original, preserved planks, which are fitted into a steel frame designed to recreate the ship's full length and form.
21-foot replica ship, Joanna, meticulously reconstructed by skilled curators using the same shipbuilding techniques and materials used in the Viking Age.
A full-scale replica of the Jelling Rune Stone.
An opportunity to pick up a precise replica of a Viking Age sword to feel its weight and balance.
An augmented reality rowing experience where visitors use a physical replica oar.
"Nordic Impressions" 
October 13, 2018 - January 13, 2019
10:00 AM  -  5:00 PM
Phillips Collection
1600 21st Street NW Washington DC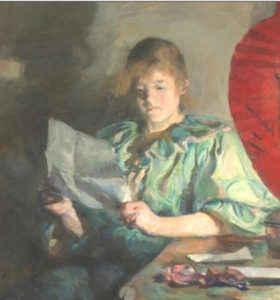 Art from Åland, Denmark, the Faroe Islands, Finland,
Greenland, Iceland, Norway, and Sweden, 1821–2018
Featuring works by 53 artists, Nordic Impressions is a major survey of Nordic art spanning nearly 200 years. In addition to the exhibition, there will be Nordic programming at several "Phillips After Five" events on Nov. 1 and Dec. 6 as well as other side events such as a Nordic film series (premiering the film "Human Wild" by artist Marthe Thorshaug from Norway).
EVENT ADMISSION:
   $12 for adults; $10 for students and visitors over 62;
free for visitors under 19 and members.
TICKETS:    Click here