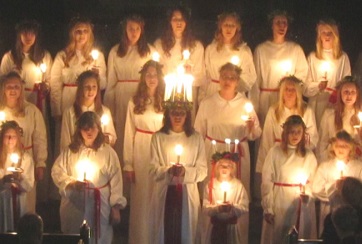 Saturday, December 8, 2018 at 5:30pm

St. James Episcopal Church
11815 Seven Locks Road
Potomac, Maryland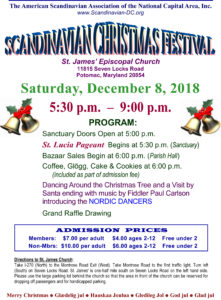 To view PDF file, click here
Scandinavian Christmas Festival
With the Sights, Sounds, and Scents of a Scandinavian Christmas!
St. Lucia Pageant at 5:30 p.m.
Bazaar Sales
Dancing Around the Christmas Tree
A Visit by Santa
The Nordic Dancers
Live Music
Grand Raffle Drawing
Refreshments include Coffee, Glögg, Cake & Cookies
Admission Fee:
Members: $7.00 per adult, $4.00 ages 2-12, Free under 2
Non-Members: $10.00 per adult, $6.00 ages 2-12, Free under 2
Join ASA for reduced admission fee >> ASA Membership 
ASA Single or Family Membership: $25, Students: $15
We thank our raffle sponsors for their contributions:
ASA Board Members: Marshall & Arlene Cohen, Anne Eason, Marianne Gustafson, Pat Ikonen, and Tina Keune.
Monday, January 21, 2019 at 8pm

St. John's Church
Wisconsin Ave & Bradley Blvd
Chevy Chase, MD
The event is free and all are welcome.
>> Parking information
Finnish Sauna Culture is Blooming in Both Helsinki and in Washington D.C.
Presented by Helena Liikanen-Renger, Press Counselor, Embassy of Finland in Washington D.C.
Recently appointed Finnish Press Counselor Helena Liikanen-Renger talks about the Sauna, Diplomacy, and how Finns see Americans Today.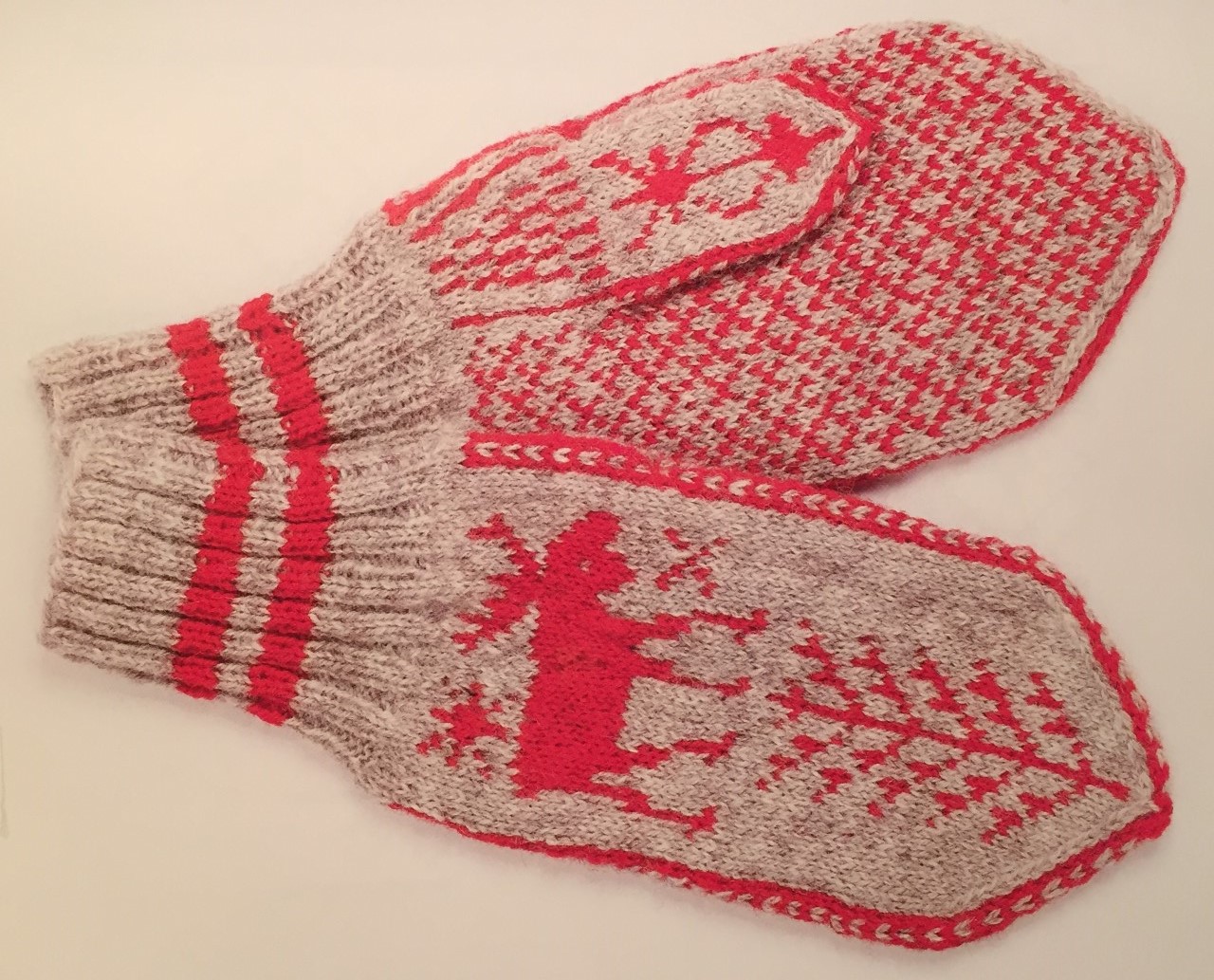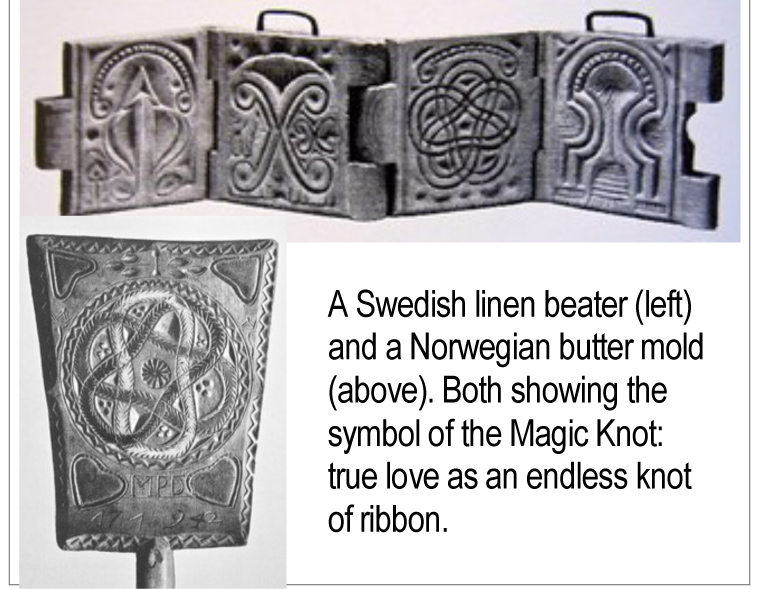 Monday, November 19, 2018, 8 pm

St. John's Church
Wisconsin Ave & Bradley Blvd
Chevy Chase, MD
Symbolic Sources in Nordic Decorative Arts
Presented by

Tina Keune, Rosemaling Artist
Norway's decorative arts heritage employs symbols from the riches of ancient civilizations--Greek, Roman, and Viking. You will see the similarities among European and Scandinavian folk art, as well as small differences that make each ethnic style unique. By virtue of the artisan's touch and imagination, important symbols would be read by the viewer. Tina Keune, a long-time member of the ASA and Vesterheim Gold Medalist in Rosemaling, has pursued independent studies of Scandinavia's folk art history. She will illustrate and explain how the decorative elements of common shapes, colors, and numbers used in carvings, textiles, decorative painting, jewelry, and nature, traveled to the Scandinavian countries, reminding a rural population about lessons learned through their mandatory church attendance.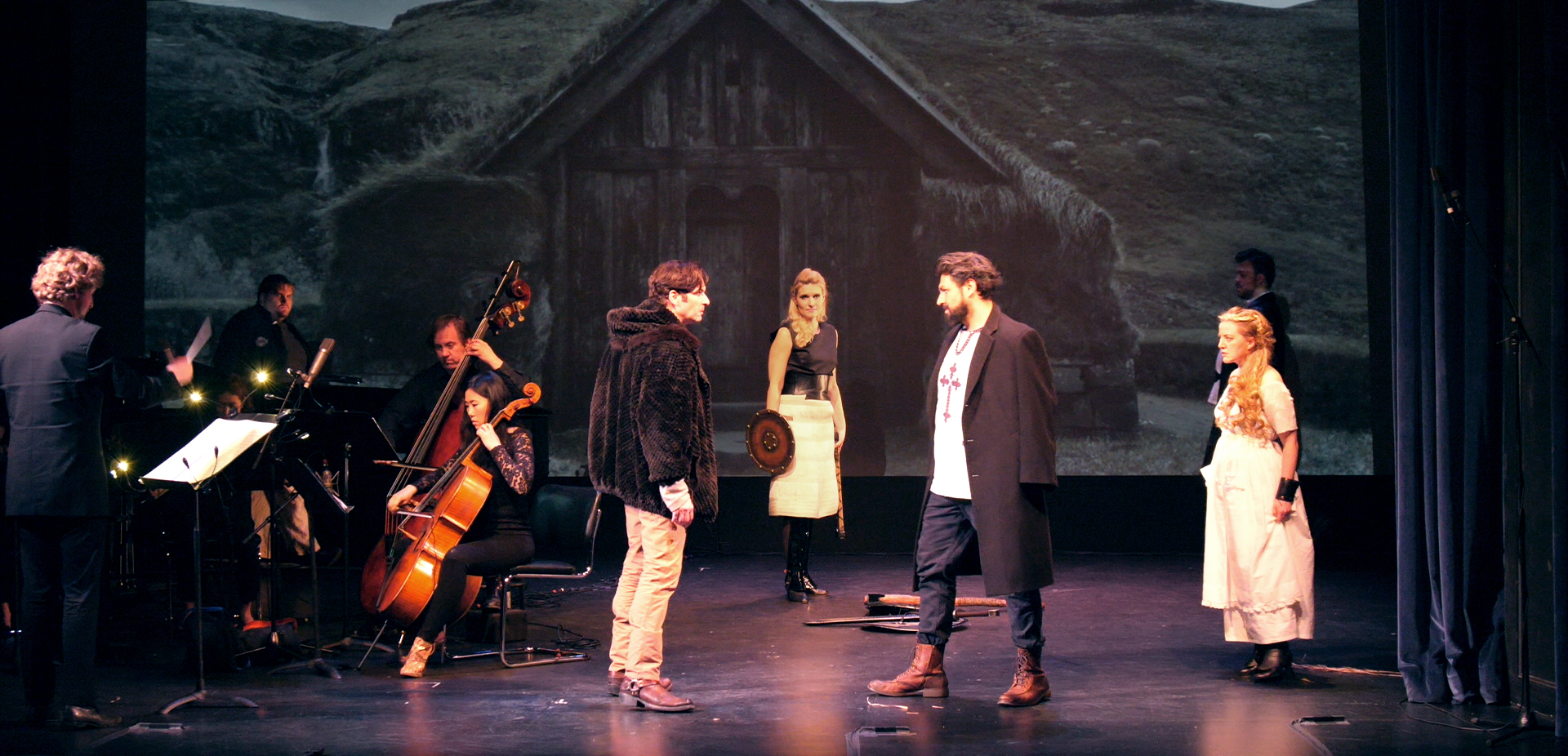 Saturday, October 13, 2018, 7-9 pm
St. John's Church
Wisconsin Ave & Bradley Blvd
Chevy Chase, MD
From Saga to Opera:
A Lecture
Presented by Composer and Librettist Jeffrey Leiser
Norse sagas and mythology have inspired some of the greatest works of all time, from Wagner's Der Ring des Nibelungen to Tolkien's Lord of the Rings. What can they offer us today, and why should we pay attention?
Noted composer and librettist Jeffrey Leiser presents a lecture on his new opera, Far Travelers, and its place in the continuum of works inspired by the northern lands. The work was supported by the American Scandinavian Association.
Far Travelers was adapted from two Icelandic sagas and was recently performed in part at the Guild Hall of East Hampton through an accelerated lab residency. Excerpts from the concert will be presented as part of the lecture, which will also include a Q&A with the audience.
Learn more at http://www.jeffreyrolandleiser.com/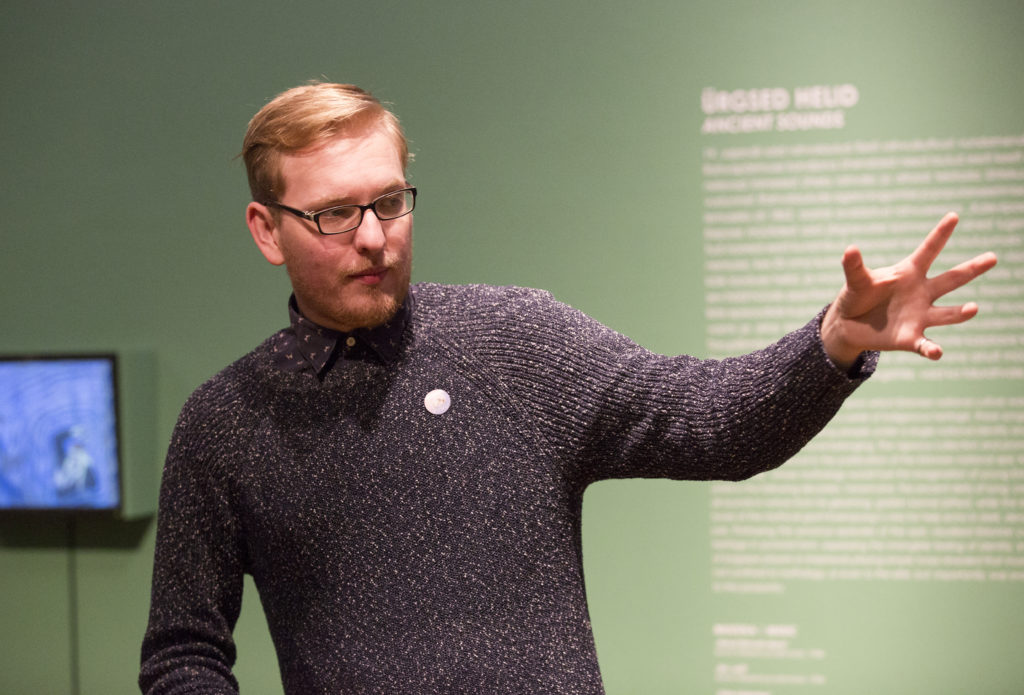 Monday, September 17, 2018, 8pm

St. John's Church
Wisconsin Ave & Bradley Blvd
Chevy Chase, MD
Globalizing Nordic Art
Presented by Bart Pushaw, PhD Candidate in Art History at the University of Maryland
The era between 1880 and 1920 witnessed the rise of some of Scandinavia's most iconic artists, including Edvard Munch, Carl Larsson, and Helene Schjerfbeck. Too often, however, we understand these artists by their "Nordic" or national qualities. Bart Pushaw, PhD Candidate in Art History at the University of Maryland, and recent Fellow of the American-Scandinavian Foundation, will speak on the importance of framing Nordic art globally to Scandinavian colonial history in the Caribbean and the North Atlantic, exploring the impact of race and place on modern art at home.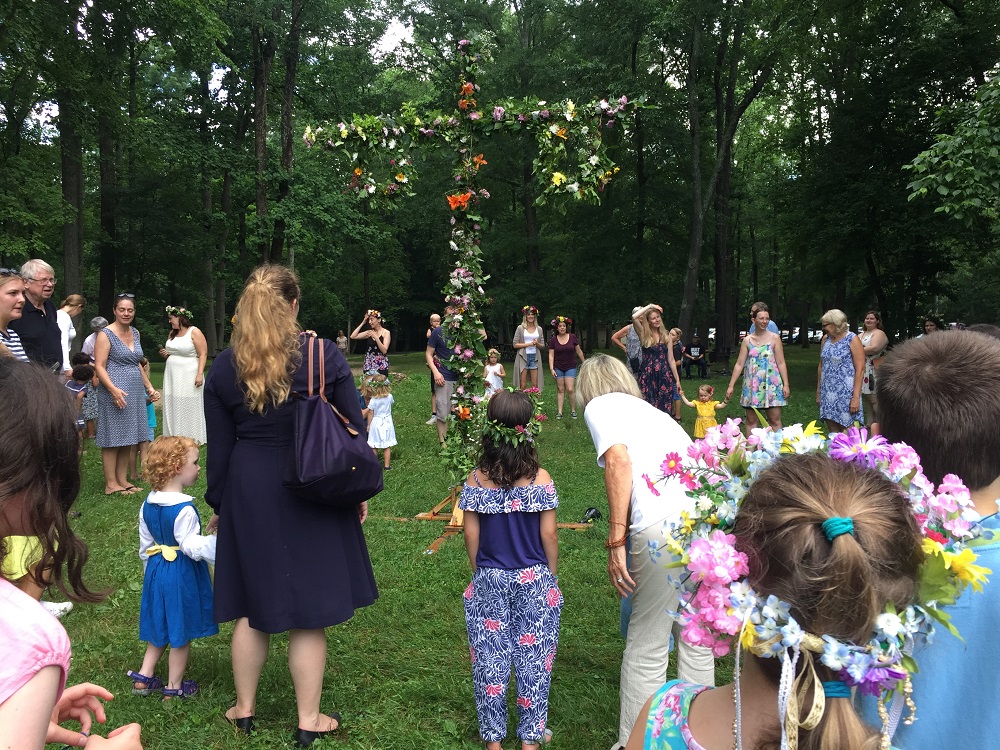 Sunday, June 24, 2018,
at 2:30 PM

Carderock Picnic Pavilion
9500 MacArthur Blvd
Bethesda, MD 20817
18th Annual Joint Midsommar Celebration
Hosted by Drott Lodge with support from ASA & SWEA
Bring garlands of greens at 2:30 PM, put a wreath of flowers on your head, and help decorate the Maypole. Children's Games at 3:00 PM. Help raise the Maypole at 3:50 PM. At 4:00 PM, join in the ring dances and games and celebrate Midsommar, St. Hans, Sankte Hans with live music, and pot luck dinner at 4:45 pm!
For the picnic:
Bring a generous dish according to your last name:
A-G dessert, H-R main dish , S-Z salad
Soft drinks, tap beer, coffee, cups, paper plates, and plastic ware will be supplied.
For your comfort bring your lawn chairs or a picnic blanket.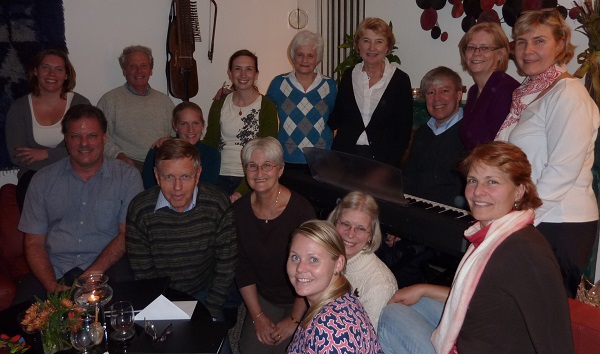 Monday, May 21, 8pm

St. John's Church
Wisconsin Ave & Bradley Blvd
Chevy Chase, MD
Svenska Sanggruppen
Svenska Sanggruppen (the Swedish Song Group) will be performing with the Washington Spelmanslag. The Swedish Song Group will sing a varied program of traditional songs new and old in concert with the musicians. The audience will be invited to participate. Be part of bringing in the summer with joyful singing and spirit!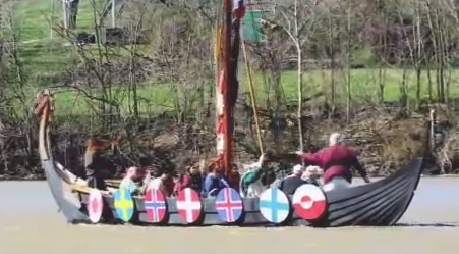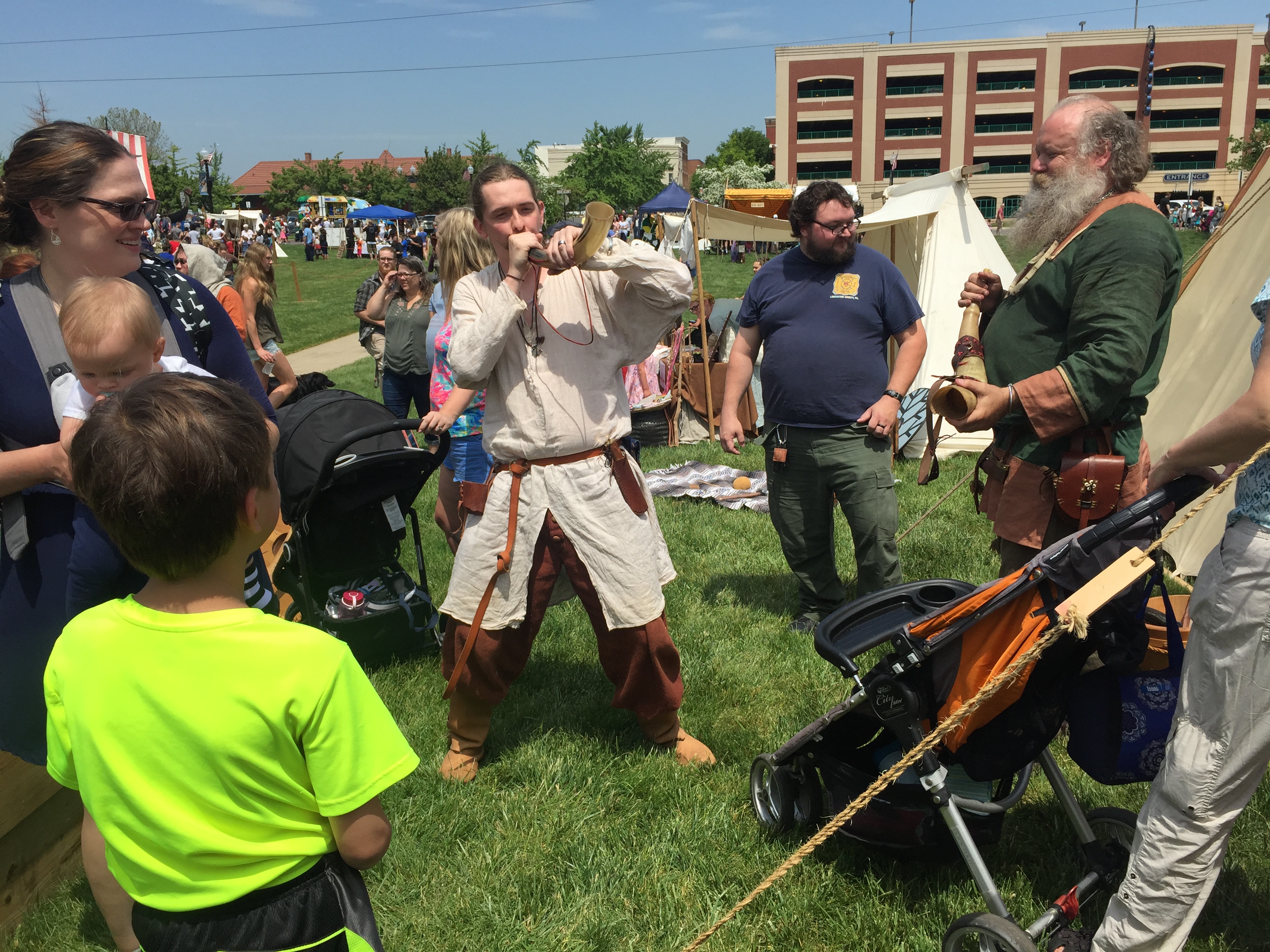 Manassas Viking Festival
The Sons of Norway lodge and the Icelandic Association of Washington, DC are organizing the Second Annual outdoor Viking Festival.
The event features:
A 40 foot Viking ship
Viking reenactment groups demonstrating daily life during the Viking era
Falcons from the Raptor Conservancy of Virginia
Icelandic sheep from Three Bags Wool Farm
A Fjord horse and hopefully Icelandic horses from Frida Icelandic Riding Club
The Nordic Dancers of Washington D.C
Sporið, 21 Icelandic folk dancers in national costumes
Irish/Celtic dancers from the Phoenix Dance Academy
Live Celtic music by the Crossjacks
Rosemaling artist Tina Keune and fiber artist Karen Richardson
Imported Swedish Foods and Gifts sold by Drott Lodge
Danish æbleskiver sold by the Danish Club of Washington, DC
Almost 50 vendors
Food trucks for hot food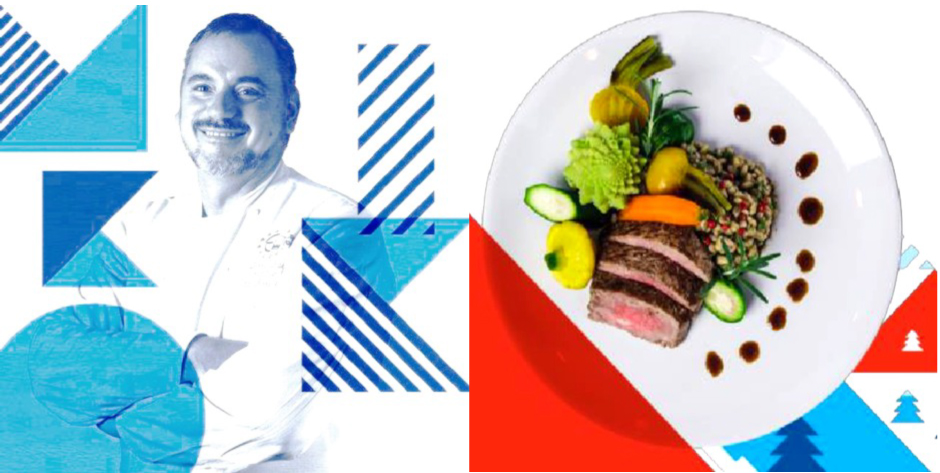 Monday, April 16, 2018 at 8:00 PM
St. John's Church
Wisconsin Ave & Bradley Blvd
Chevy Chase, MD
Nordic Food in DC
Presented by Mikko Kosonen, Executive Chef
Chef Mikko Kosonen will present a program about the philosophy behind his Nordic catering business and his food. A long-time resident of Washington, DC, Mikko was Executive Chef for the Finnish Ambassador for 15 years. Chef Mikko's passion for cooking began at a young age and continued to grow as he worked in his family's restaurant in Stockholm. He mastered his craft during his time at the prestigious Helsinki Culinary School and later worked at La Belvedere—a Michelin-rated restaurant in Annecy, France. He specializes in Swedish, Finnish, Norwegian, Icelandic, and Danish food. Every menu is custom made. Learn more at https://www.chefmikko.com/
Monday, March 19, 2018 at 8:00 PM
St. John's Church
Wisconsin Ave & Bradley Blvd
Chevy Chase, MD
Gender Equality and Iceland's 100 Years of Sovereignty
Presented by Mrs. Inga Jona Thordardottir, former Reykjavik City Council member and wife of Icelandic Ambassador Haarde
As Iceland celebrates its 100th anniversary of sovereignty, Mrs. Inga Jona Thordardottir, a former Reykjavik City Council member, explores why Iceland and other Nordic countries are at the top of the list of countries showing the world's best results in gender equality. The Icelandic women's movement and the struggle for gender equality has its roots in Iceland's history and culture and it is an important part of Iceland's path to independence. Mrs. Thordardottir has been an active participant in the Women's movement going back to the early seventies and she was Chairperson of Iceland's Women's Right Association from 1992 to 1995.
Monday, February 19, 2018 at 8:00 PM
St. John's Church
Wisconsin Ave & Bradley Blvd
Chevy Chase, MD
The Global Refugee Crisis
Presented by Joel R. Charny, Norwegian Refugee Council
Forced displacement is one of the great challenges of our time. Some 65 million people around the world have been forced from their homes by conflict. Responding to their needs is the imperative of the Norwegian Refugee Council (NRC), one of the largest humanitarian organizations in the world. At the ASA event on 19 February, Joel Charny, the Director of the Washington office of NRC (NRC USA), will describe the global situation for refugees and people displaced within their own countries; the challenges of responding to the situation with the rise of nativist political movements and attitudes; and the lifesaving work of NRC, with particular focus on the Middle East and Africa. He will also describe the role of NRC USA as a Scandinavian institution in Washington and the wider United States.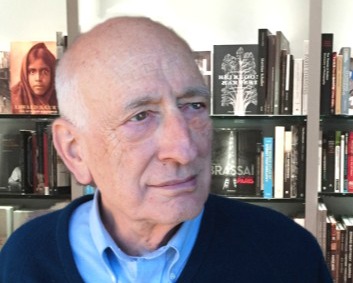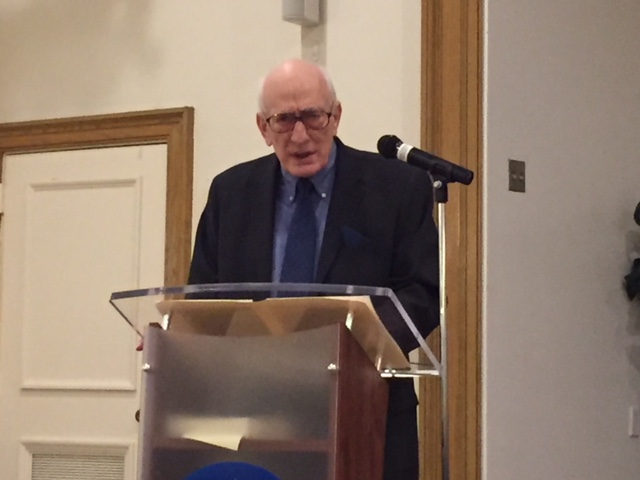 Monday, January 15, 2018 at 8:00 PM
St. John's Church
Wisconsin Ave & Bradley Blvd
Chevy Chase, MD
Let Us Be Finns
presented by Robert Rinehart, former Director, US Foreign Service Institute, Scandinavian Division
On December 6, 2017, the people of Finland celebrated the 100th year since the founding of their country as an independent nation state. Continuing in that celebration, "Let Us Be Finns" tells the story of four writers and scholars – Johan Vilhelm Snellman, Elias Lonnrot, Johan Ludvig Runeberg, and Zachris Topelius – who, in the previous century, inspired by their work a consciousness of national identity among the Finnish people. Telling the story is Robert Rinehart who for twenty-five years was director of Northern European Area Studies Programs at the Foreign Service Institute.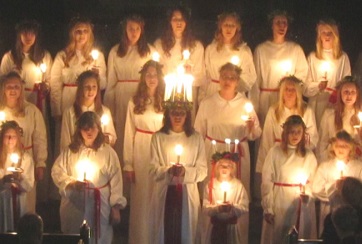 Saturday, December 9, 2017 at 5:30 PM
St. James Episcopal Church
11815 Seven Locks Road
Potomac, Maryland
Scandinavian Christmas Festival
With the Sights, Sounds, and Scents of a Scandinavian Christmas!
St. Lucia Pageant at 5:30 pm in the Sanctuary of the Church
Bazaar Begins at 6:00 pm in the Fellowship Hall
Coffee, Glögg, Pepparkakor, Pulla, Kringles
Dancing around the Christmas Tree
A Visit by Santa & Gift Bags
Nordic Dancers
Grand Raffle Drawing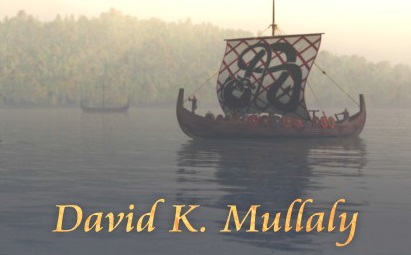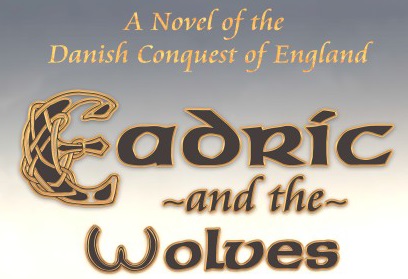 Monday, November 13, 2017 at 8:00 PM
St. John's Church
Wisconsin Ave & Bradley Blvd
Chevy Chase, MD
The Vikings in English History
presented by author David Mullaly
David K. Mullaly is passionate about Viking culture, history, and archeology. He received both his bachelor's degree and master's degree in English from Penn State University and did doctoral work in English at Northwestern University. Mullaly spent thirty years teaching high-school English and also taught part time at Northwestern. He bought and sold period Viking artifacts for over a dozen years and understands how their culture was reflected in their crafts. He also worked with Norsemen Saga author James L. Nelson, and has published short essays about Viking artifacts on Academia.edu. Mullaly will give an overview of the Vikings and will talk about his novel, Eadric and the Wolves, and the importance of that period in English cultural history. The lecture ends with a show-and-tell of Viking artifacts, including jewelry and a complete early 10th century Viking sword.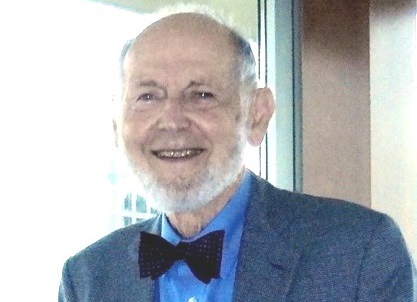 Monday, October 16, 2017 at 8:00 PM
St. John's Church
Wisconsin Ave & Bradley Blvd
Chevy Chase, MD
John Ericsson and the Engines of Exile
presented by author David Mel Paul
David Mel Paul was awarded the M.A. in Humanities by the University of Chicago and received a Swedish translator's certificate from Uppsala University in Sweden. He served for three years in the U.S. Navy, became a technical writer, and then an exhibit designer and producer in aerospace companies. He joined the United States Information Agency as a producer of cultural exchange exhibitions, organizing the U.S. exhibitions in the Soviet Union, and in every Soviet bloc capital in Eastern Europe. David Mel Paul is a translator of Swedish books; a variety of American publishers have issued his English versions of Swedish biography and fiction.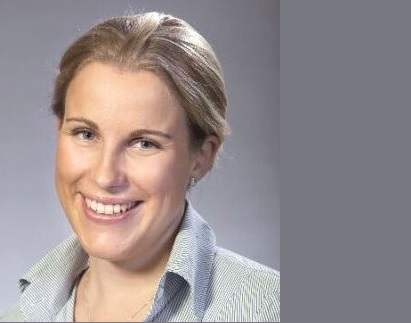 Monday, September 18, 2017 at 8:00 PM
St. John's Church
Wisconsin Ave & Bradley Blvd
Chevy Chase, MD
Finland 100 - A Remarkable Success Story
presented by Annina Aalto, Cultural Counselor, Embassy of Finland
Annina Aalto is the Cultural Counselor at the Embassy of Finland and has worked for the Ministry for Foreign Affairs of Finland since 2012. Prior to this she worked for the Finnish Institute of International Affairs and the Finnish Academy of Fine Arts. Annina received a Master of Science degree from Lund University School of Economics and Management in Sweden and a Master of Arts degree from the College of Europe in Belgium.